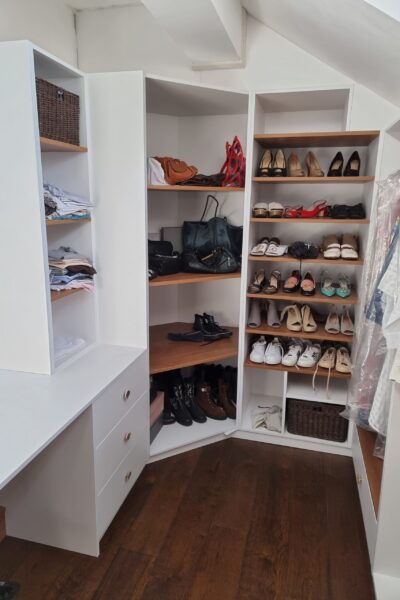 Quality Joinery
All Your Joinery Needs, Catered For
Geoff Allen Joinery was founded in 2009 by Geoff Allen who brings over 30 years of joinery experience to his customers. Prior to starting his own business, he was employed for 19 years with one of the top ten shopfitting companies in the UK.
Geoff Allen Joinery offers quality kitchen and bedroom fitting services, as well as bespoke joinery services.
Specializing in…
Bespoke joinery
Wood + laminate floors
Kitchens / bedrooms
Windows + doors
Geoff has built us a walk in wardrobe, put up shelves in the sitting room and is currently doing our kitchen. I can't recommend him highly enough. His work is amazing and he's also a really nice guy.
Good efficient & reliable joiner, thanks Geoff
Geoff did an amazing job on our driveway gates. Very easy to contact throughout the process and responded promptly to our questions. Would highly recommend.
Frequently Asked Questions
The very first thing to do is find your kitchen installer, he can save you time, stress and recommend the right kitchen supplier for you style and budget. A good joiner is booked at least 3 months in advance.
Recommendations from friends and family who have already gone through the process. Google reviews and comments are an excellent way to get a feel for a good fit installer. A good installer will be happy to give you past clients to call for references and experience. They will be proud of any industry affiliations. Check out our listing on www.bikbbi.co.uk.
Consider doing your flooring prep before delivery of your kitchen, then have the kitchen installed and finish laying the flooring afterwards. This will save you the risk of damaging your new floor.
Home